Project Description
Full respray of a Nissan GTR GT3 Edition – Motorsport Life.
On this page you will see how we achieved this amazing result with more than 500 hours of work.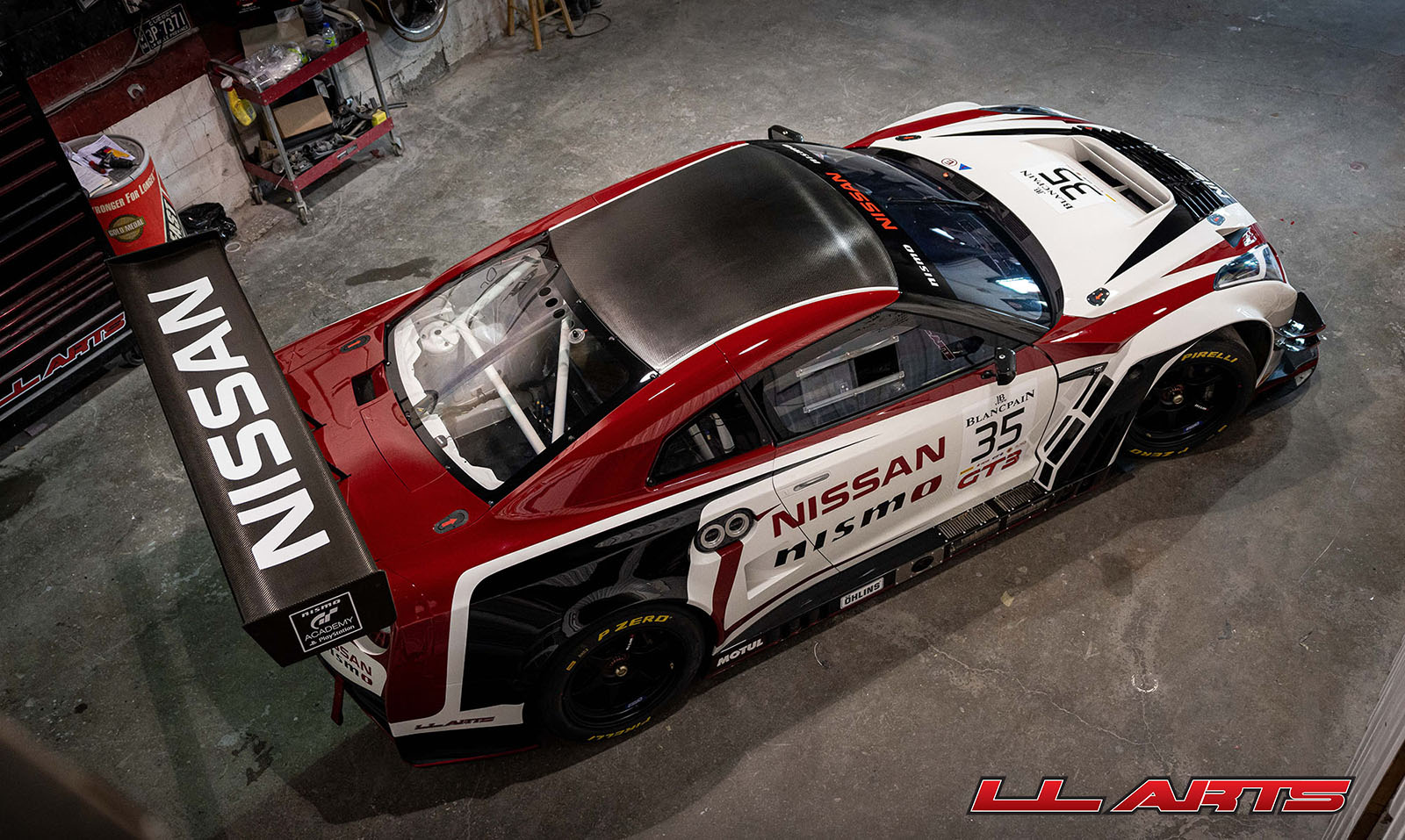 This is what we started with. The canvas to the final piece of art needs some work.
As you can see the car was 98% white.
Also it was not in the best shape. The car already has a racing history and with that you usually will get some damage to your race car: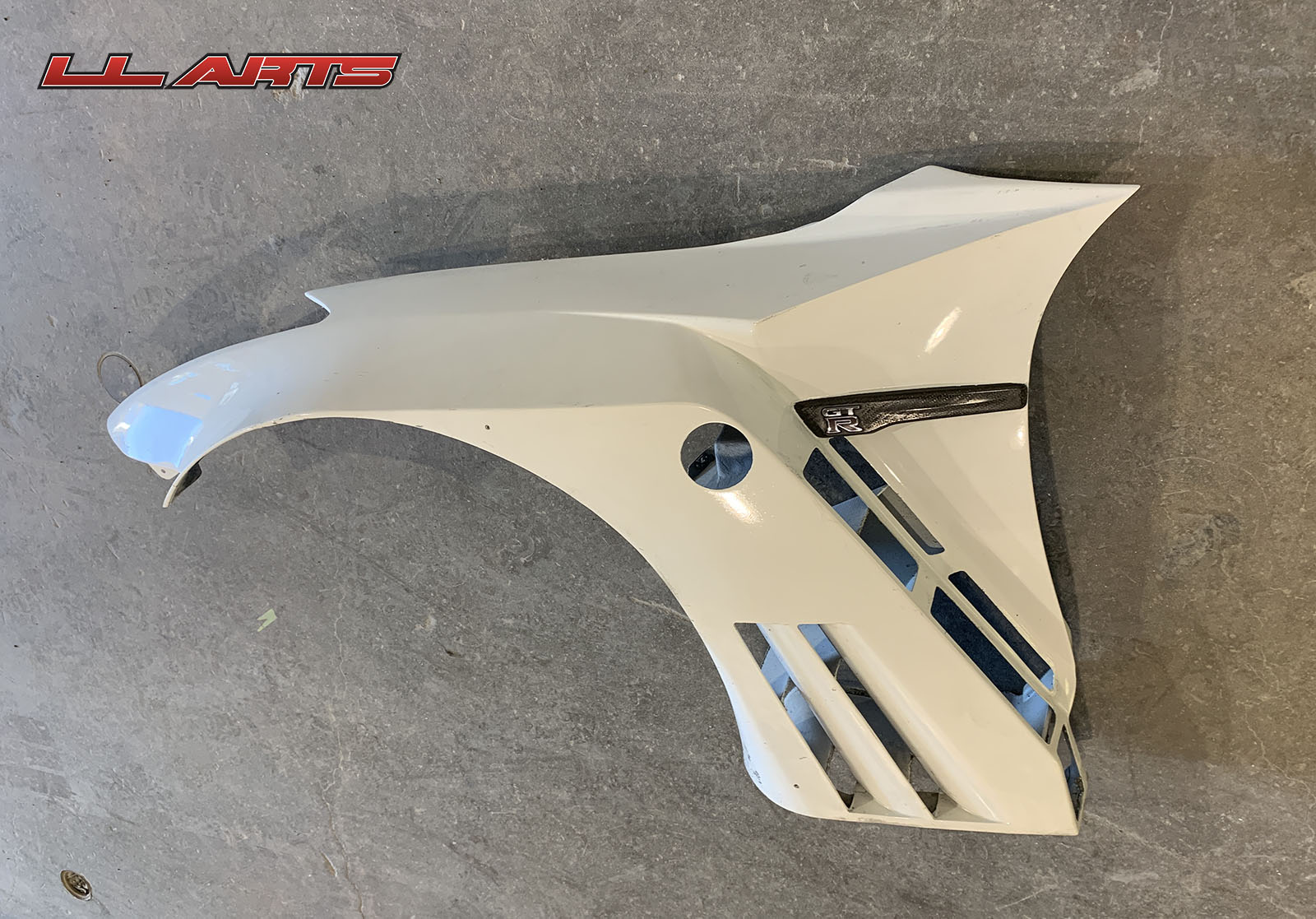 The plan was to remove all the body panels and respray it with the scheme the owner chose.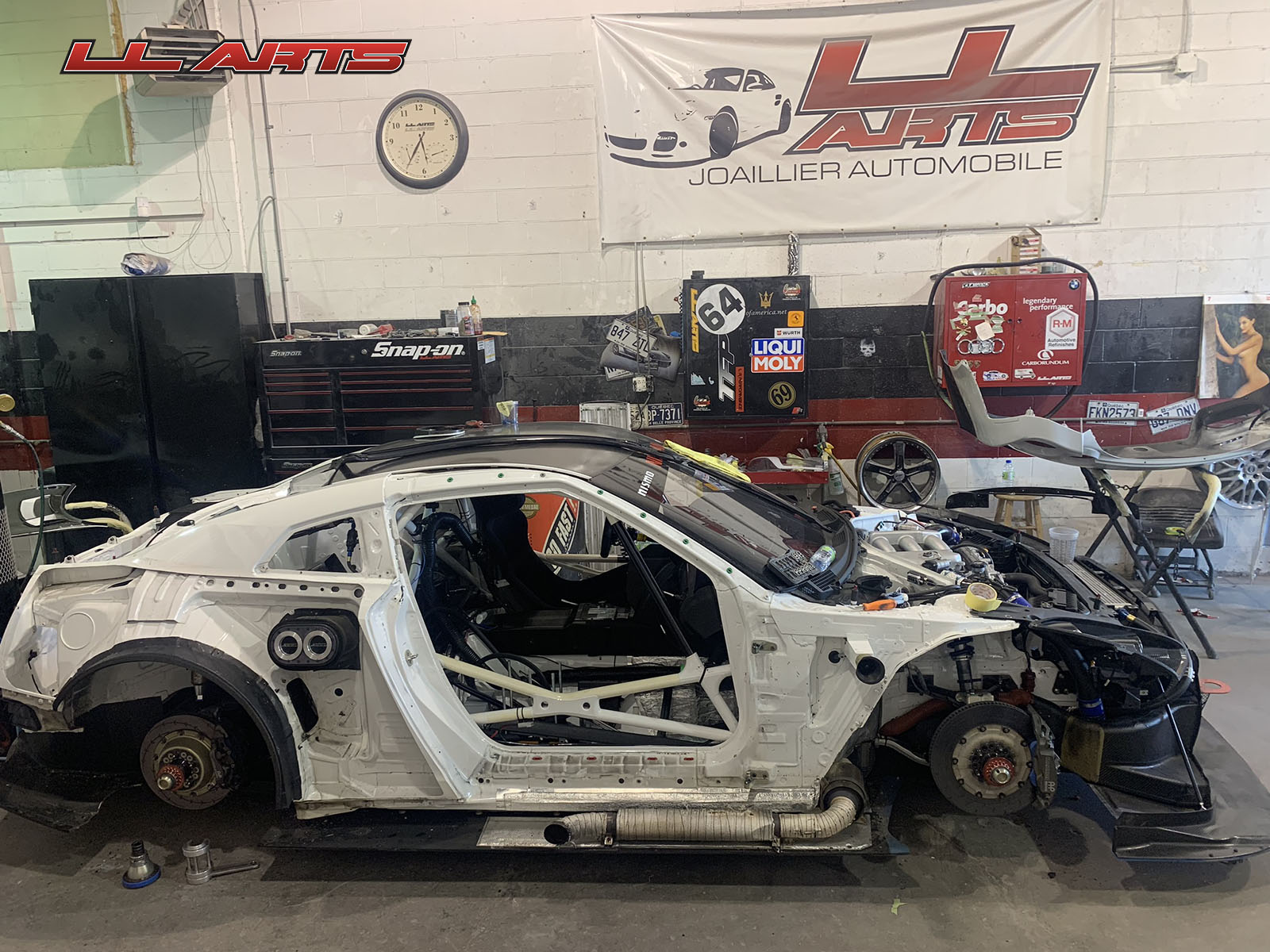 After removing all the panels and we started the base paint, doors, fenders, bumpers and hood were all painted white. Here you can see the progress on a door: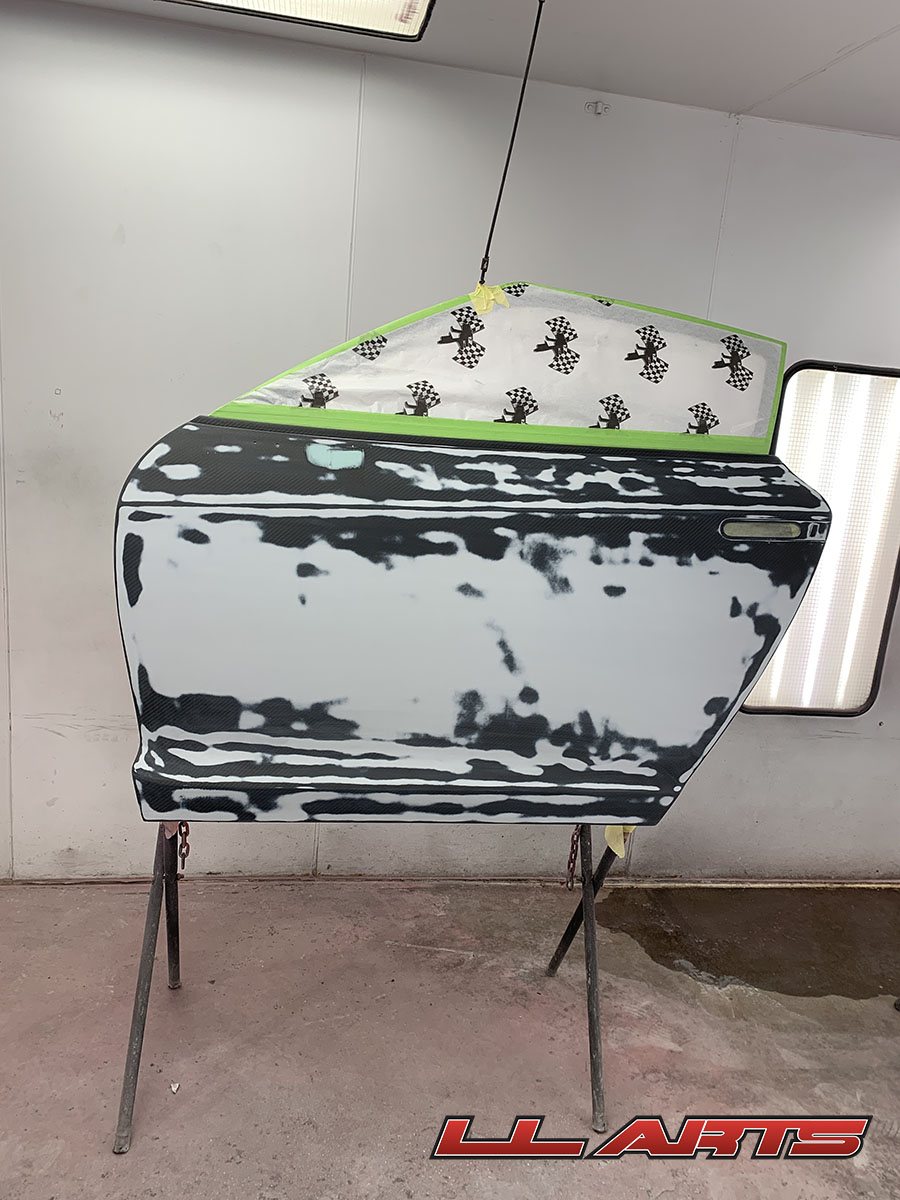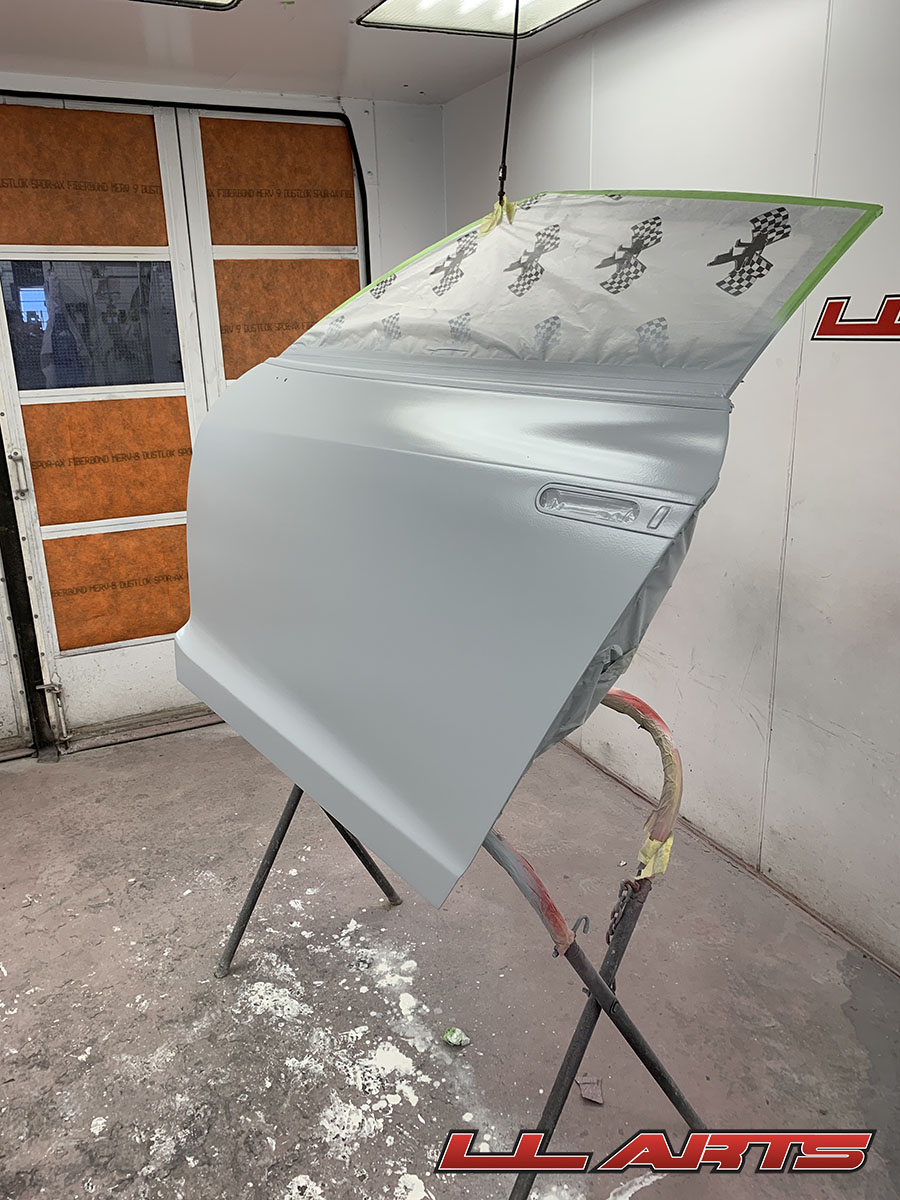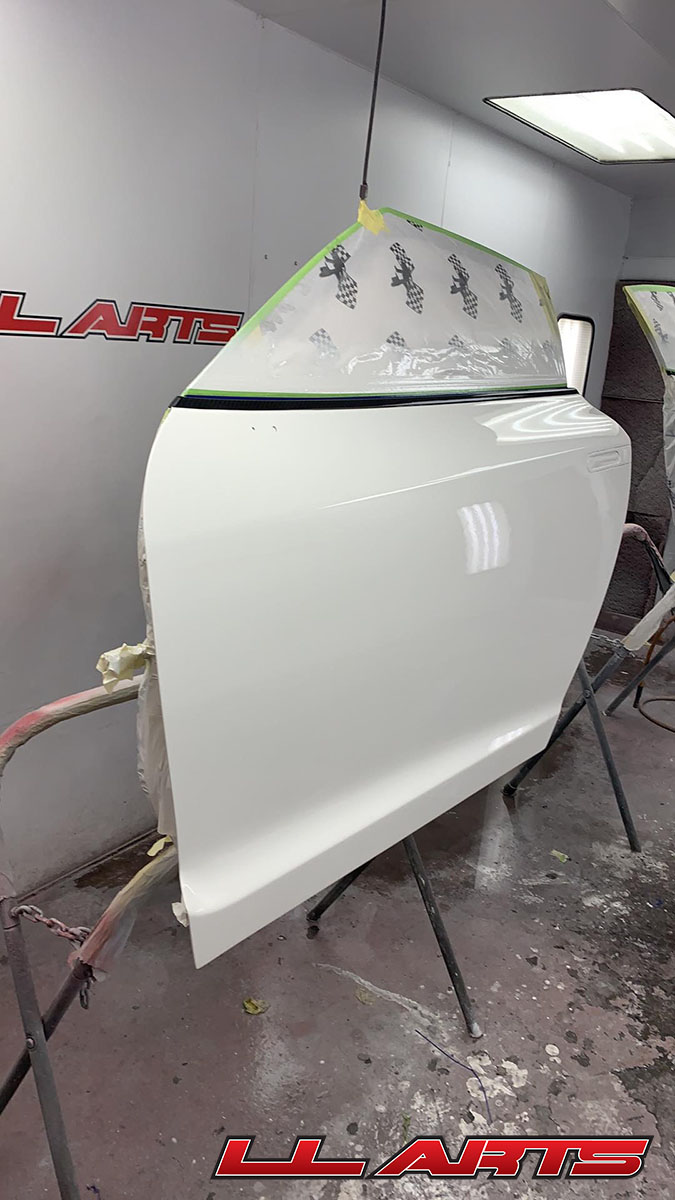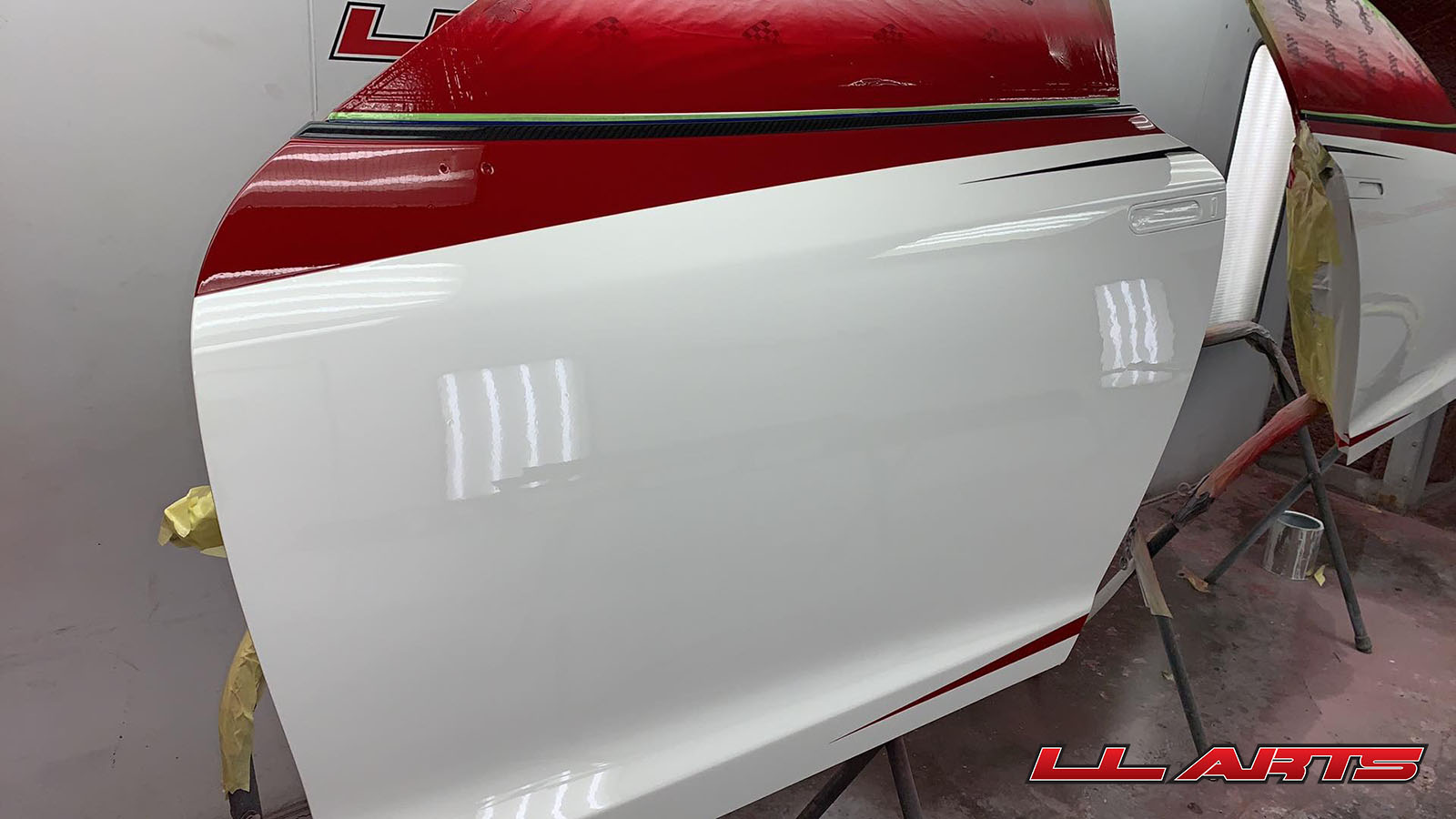 You can also see some of the fixes we had to do on the panel. Attention to details is of utmost important on such a project.
The base color on the quarter panel and rear bumper is red, here's the first coat of red on the rear end: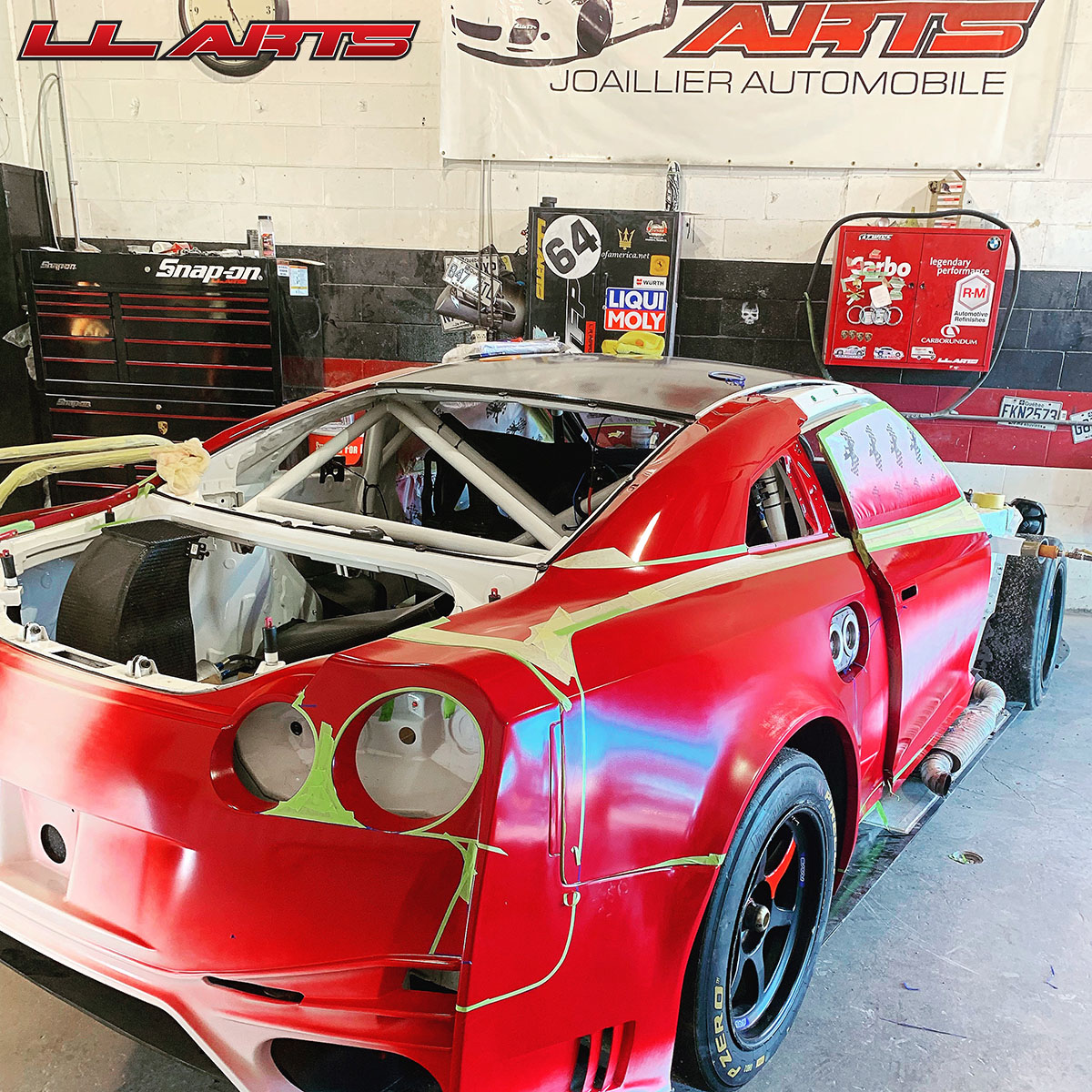 After the red was painted, we had to mask the parts of red we wanted to keep and then proceed to paint the second color, black. And then we sprayed the last color, white.
After all that precise masking and painting, we clear everything once. We sand down the first layer clear to make it nice and smooth across the colors and finish it with another layer of clear.
On the following photos you can see the progress on the rear bumper, that's why we call this art: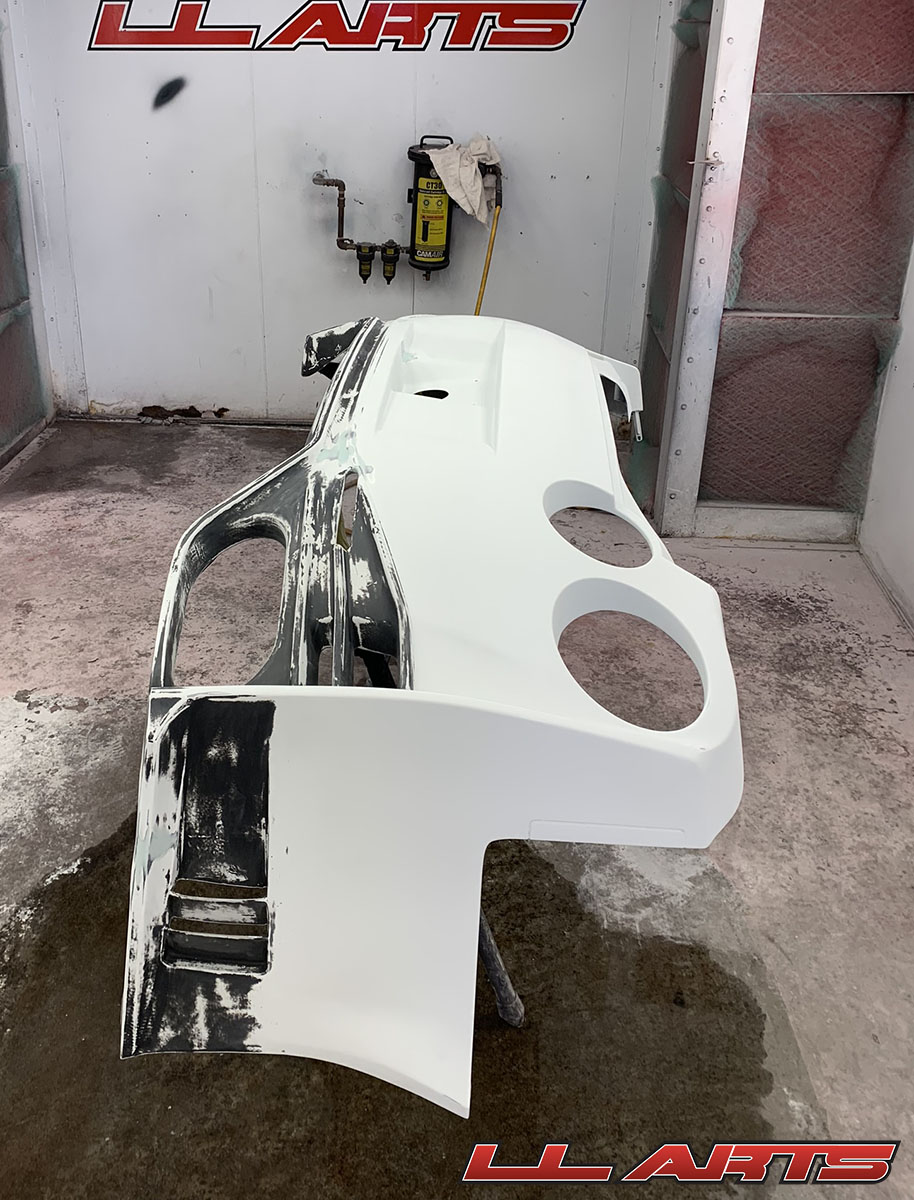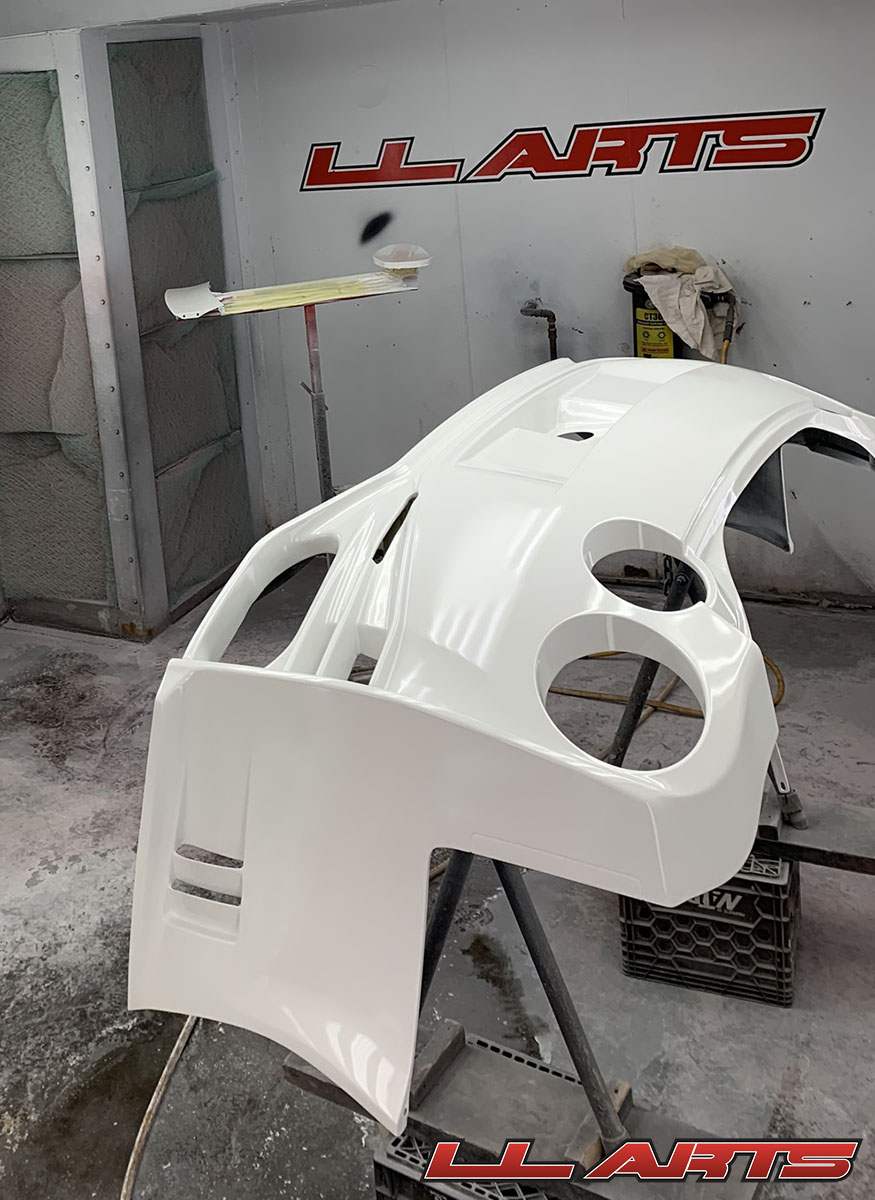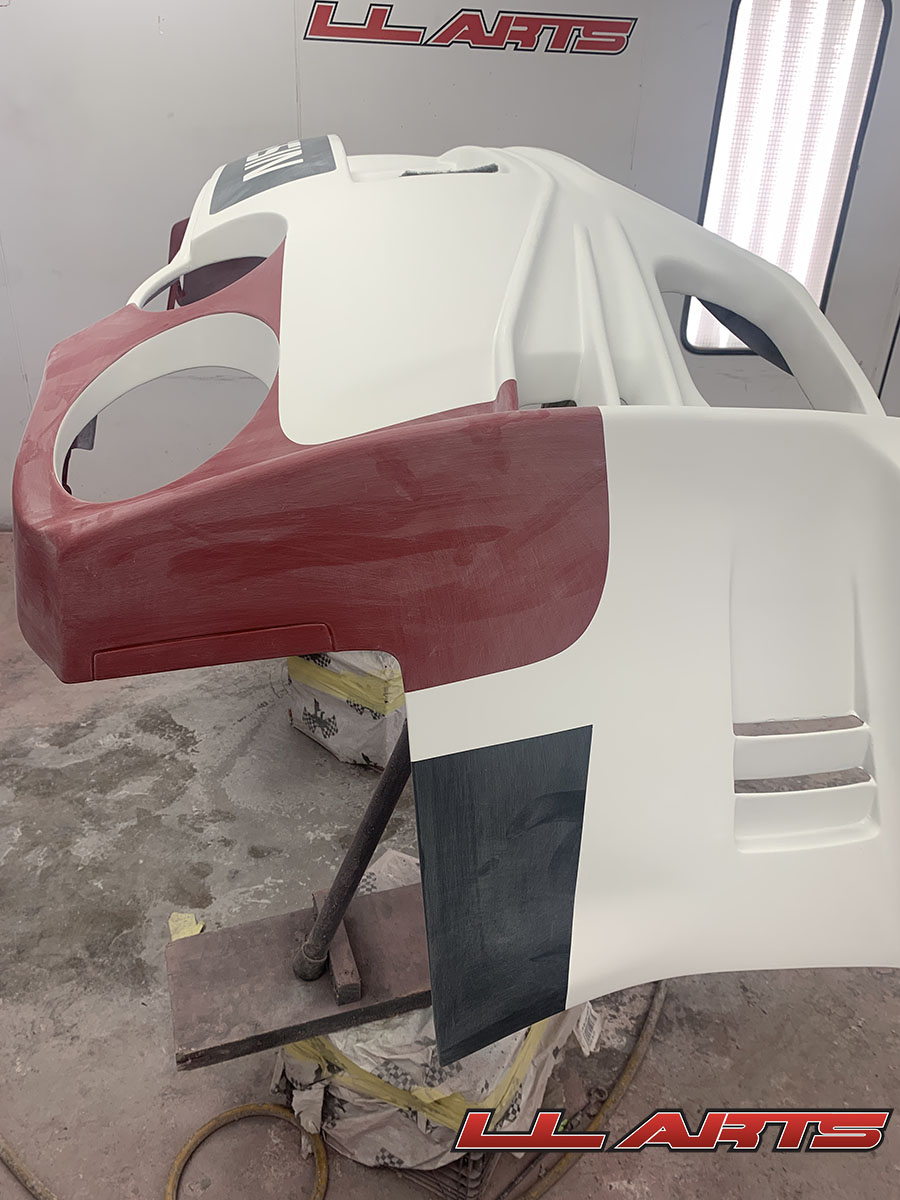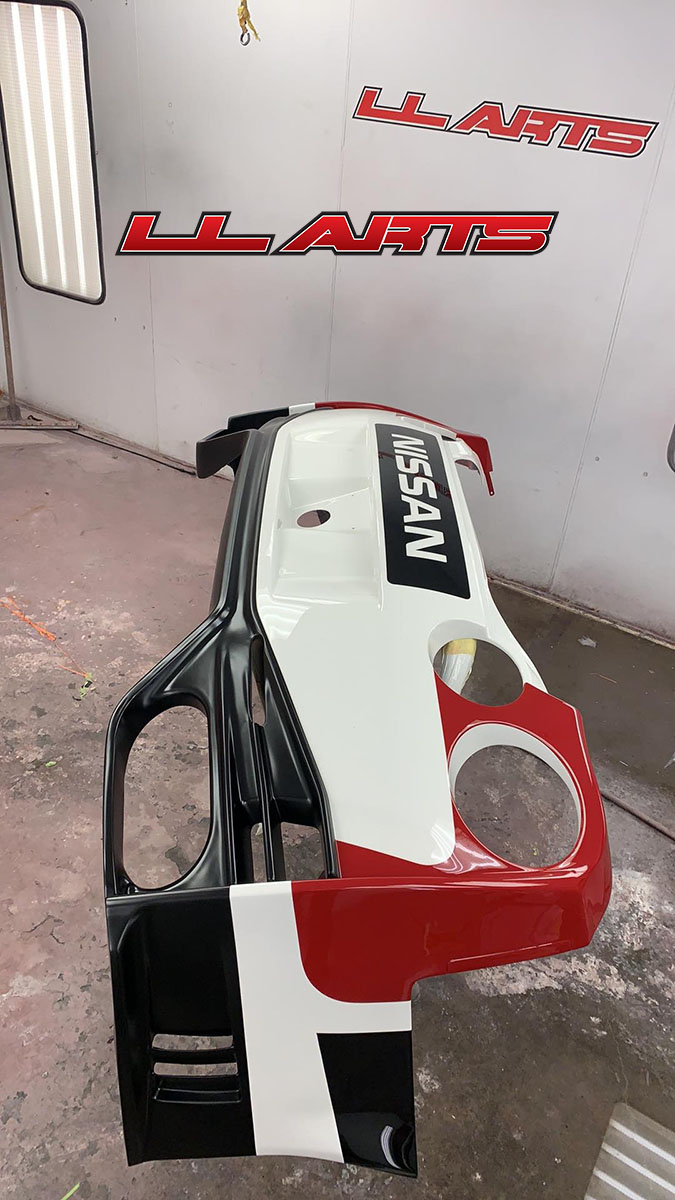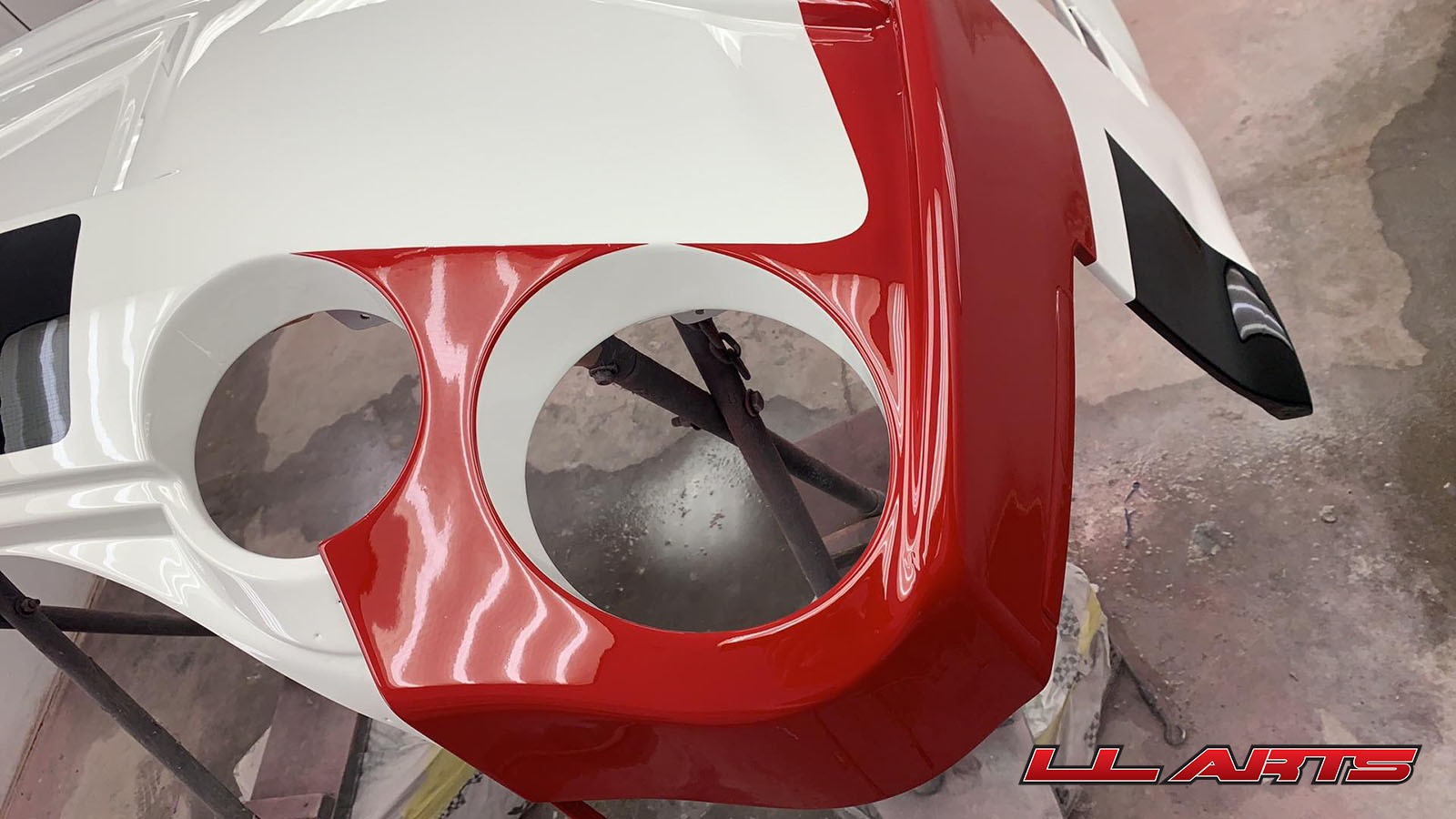 All the lines were made by hand with tape: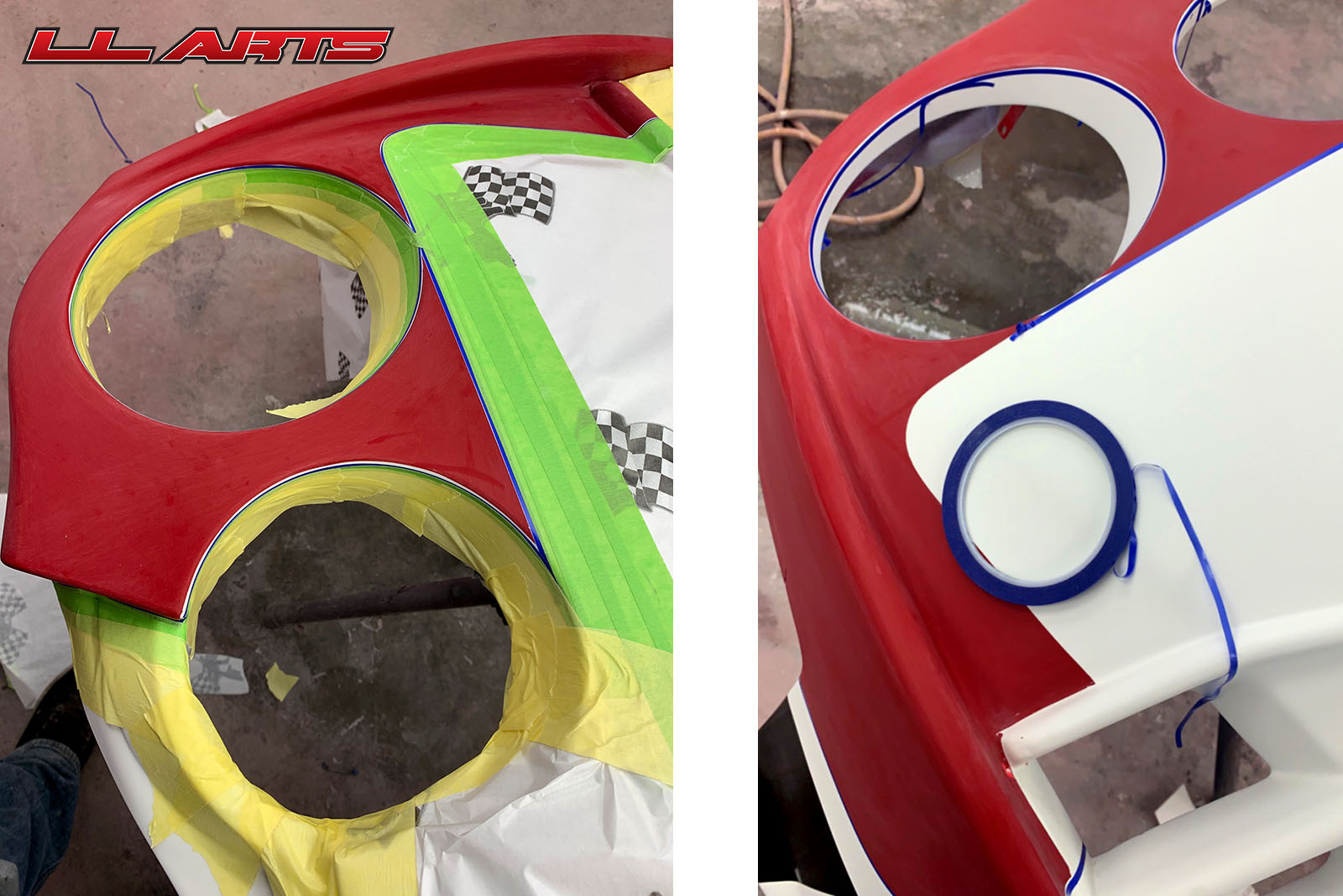 And here's the alignment with the rear fender/quarter panel: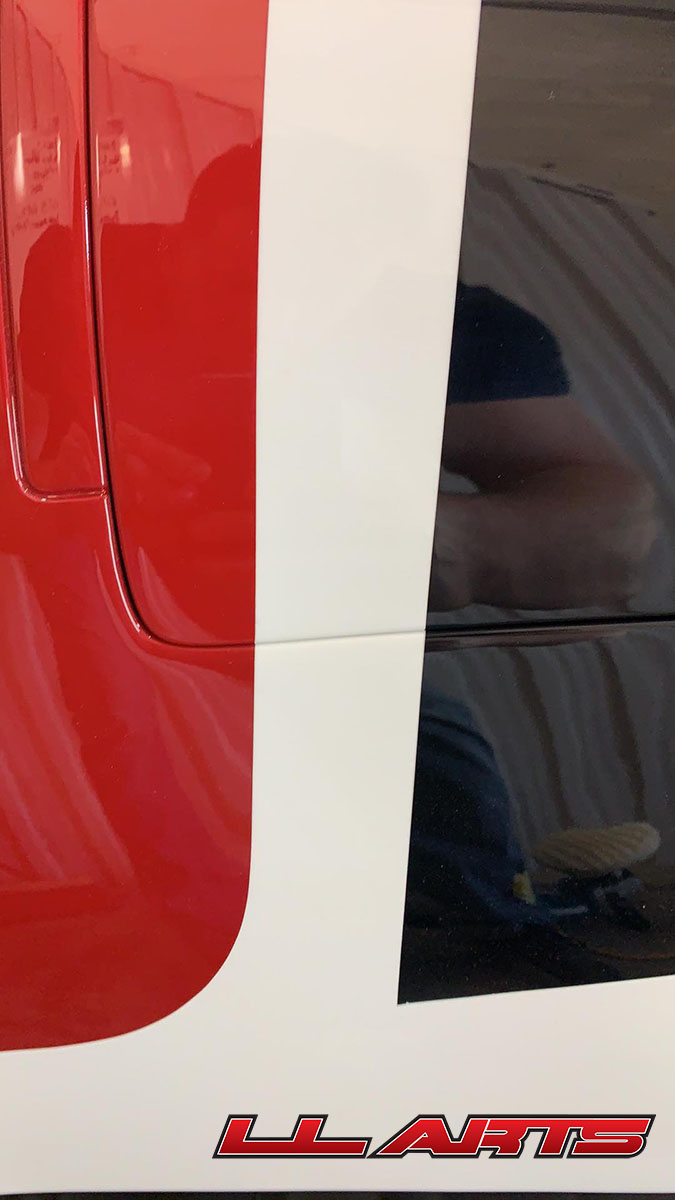 The front bumper needed a lot of love, it was in a few hard fought races. Here you can see carbon fiber sheets: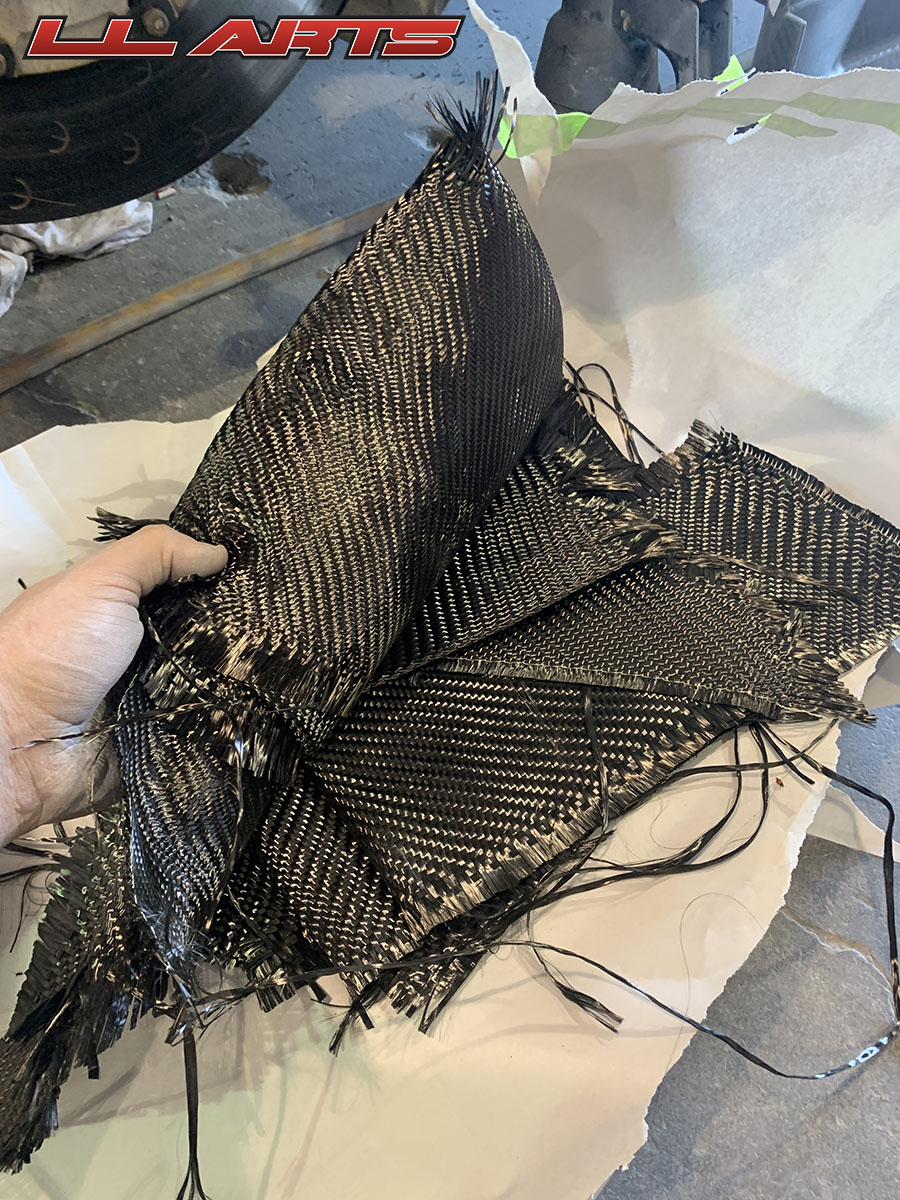 And the process of applying them inside the bumper: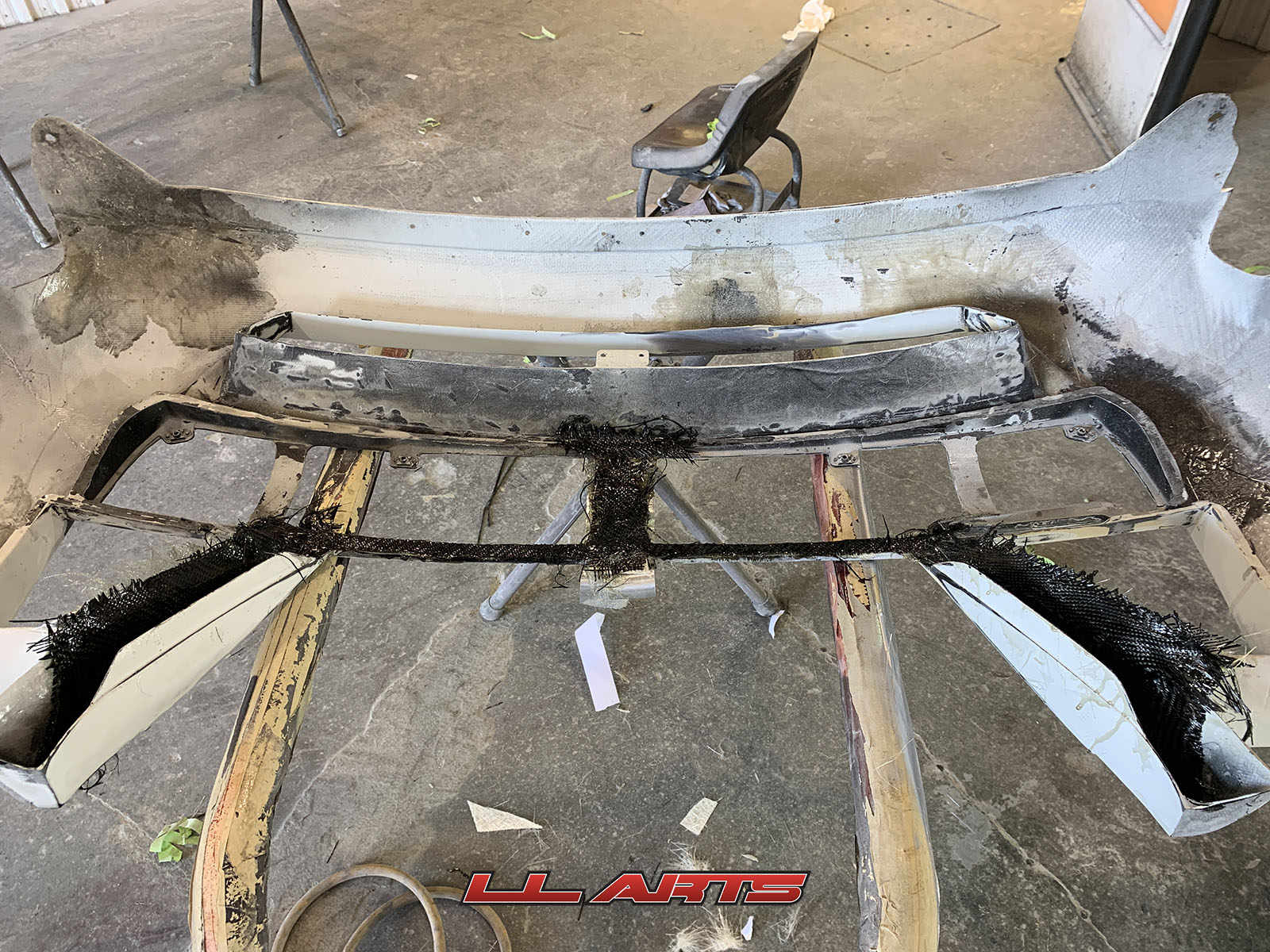 More than 500 hours were spent on this masterpiece and we could show you many more photos of the progress but with what we showed you here you can see our devotion to perfection and I would assume you would like to see the end result photo shoot. So here it is: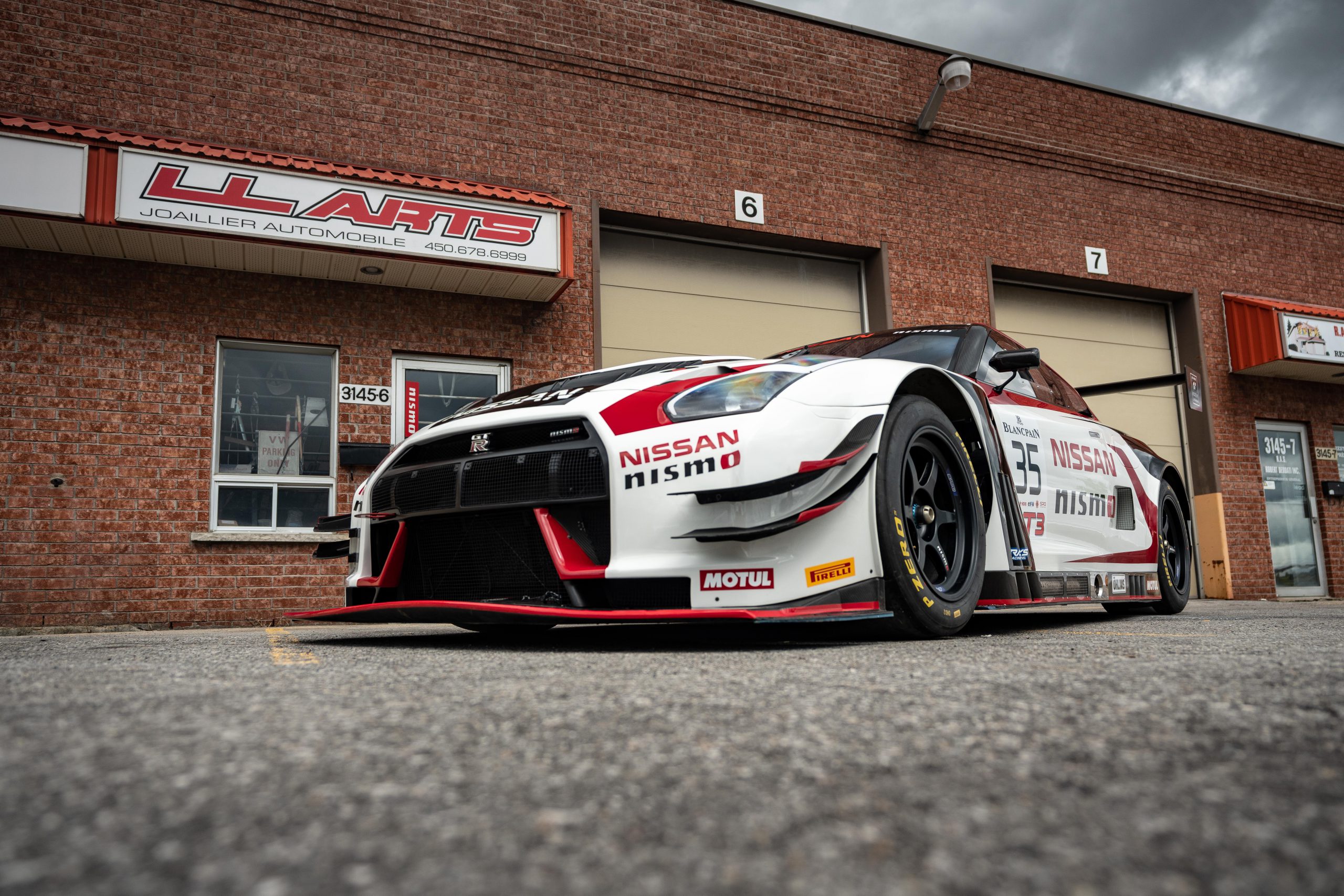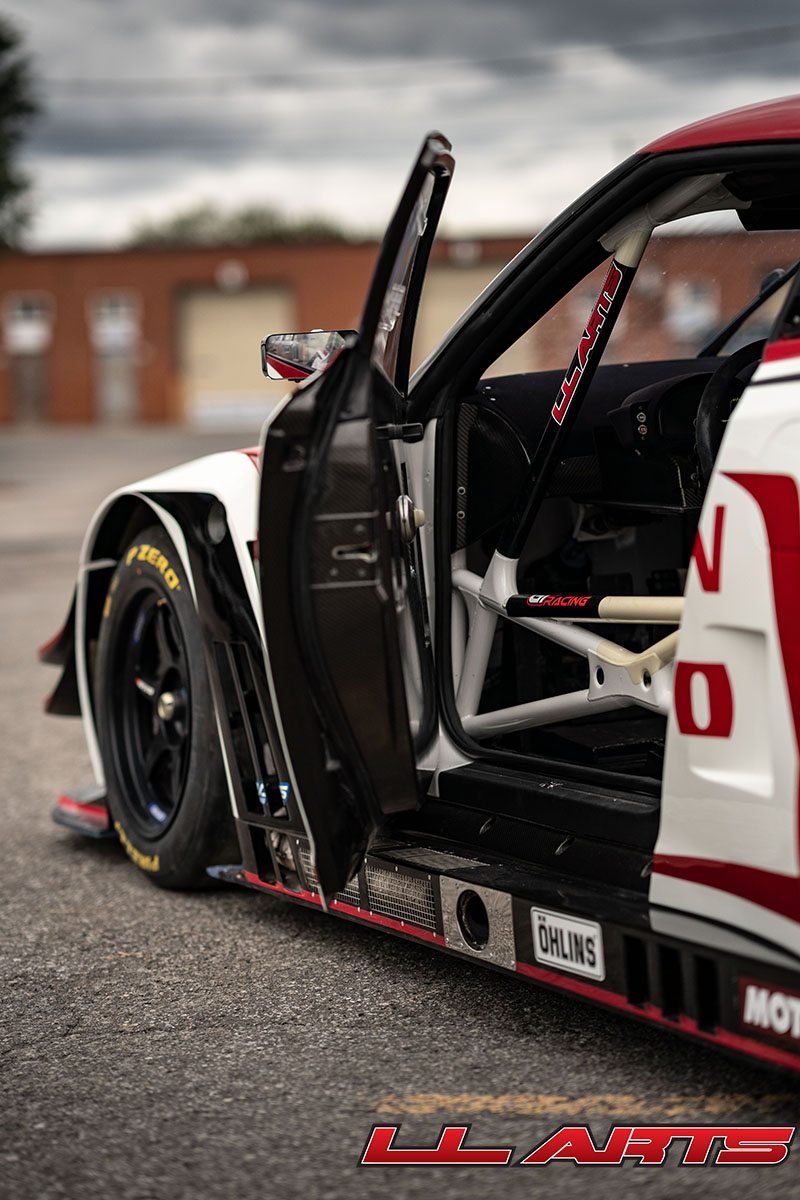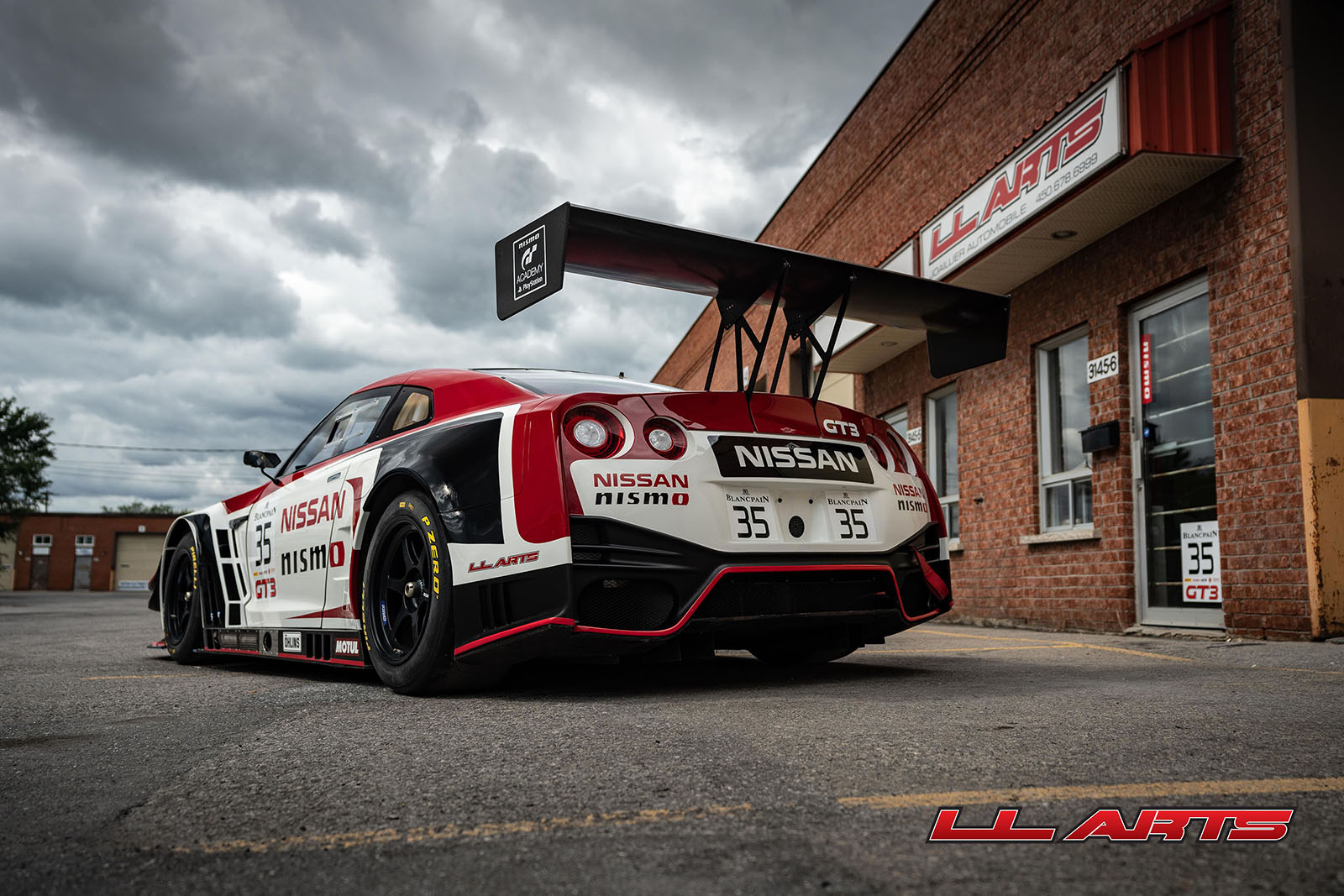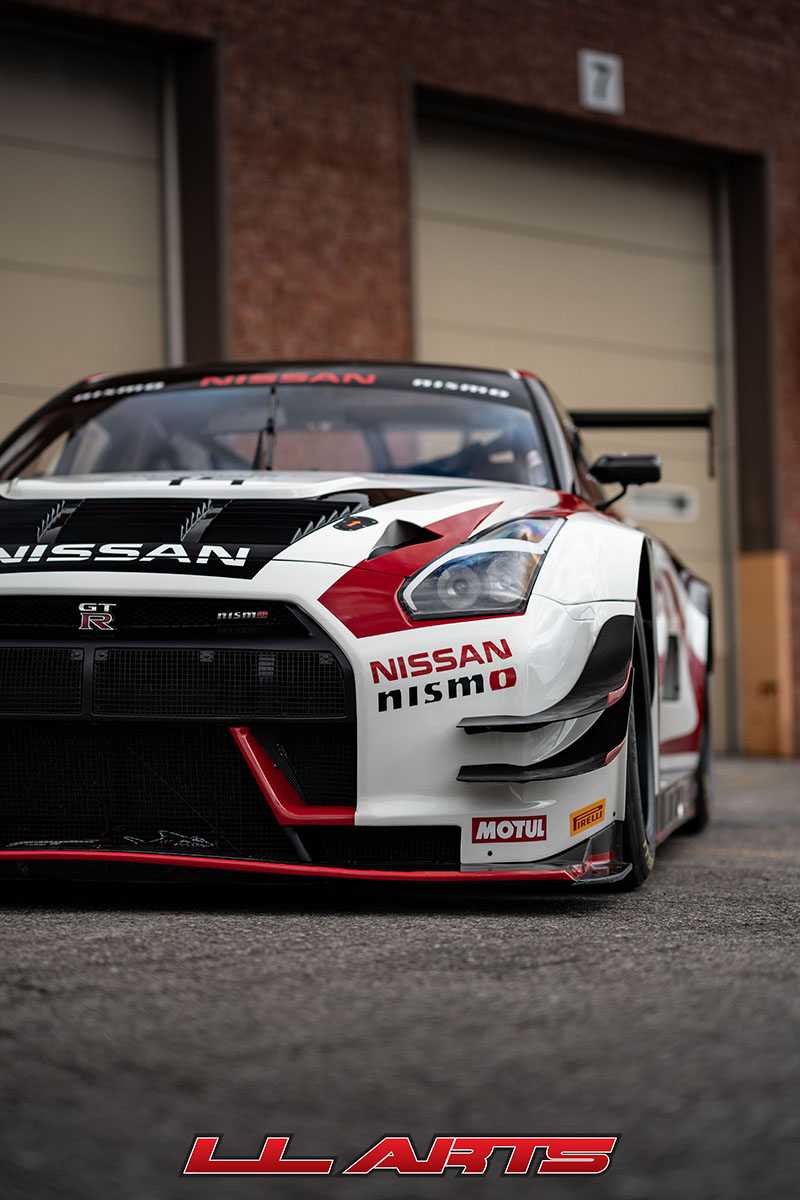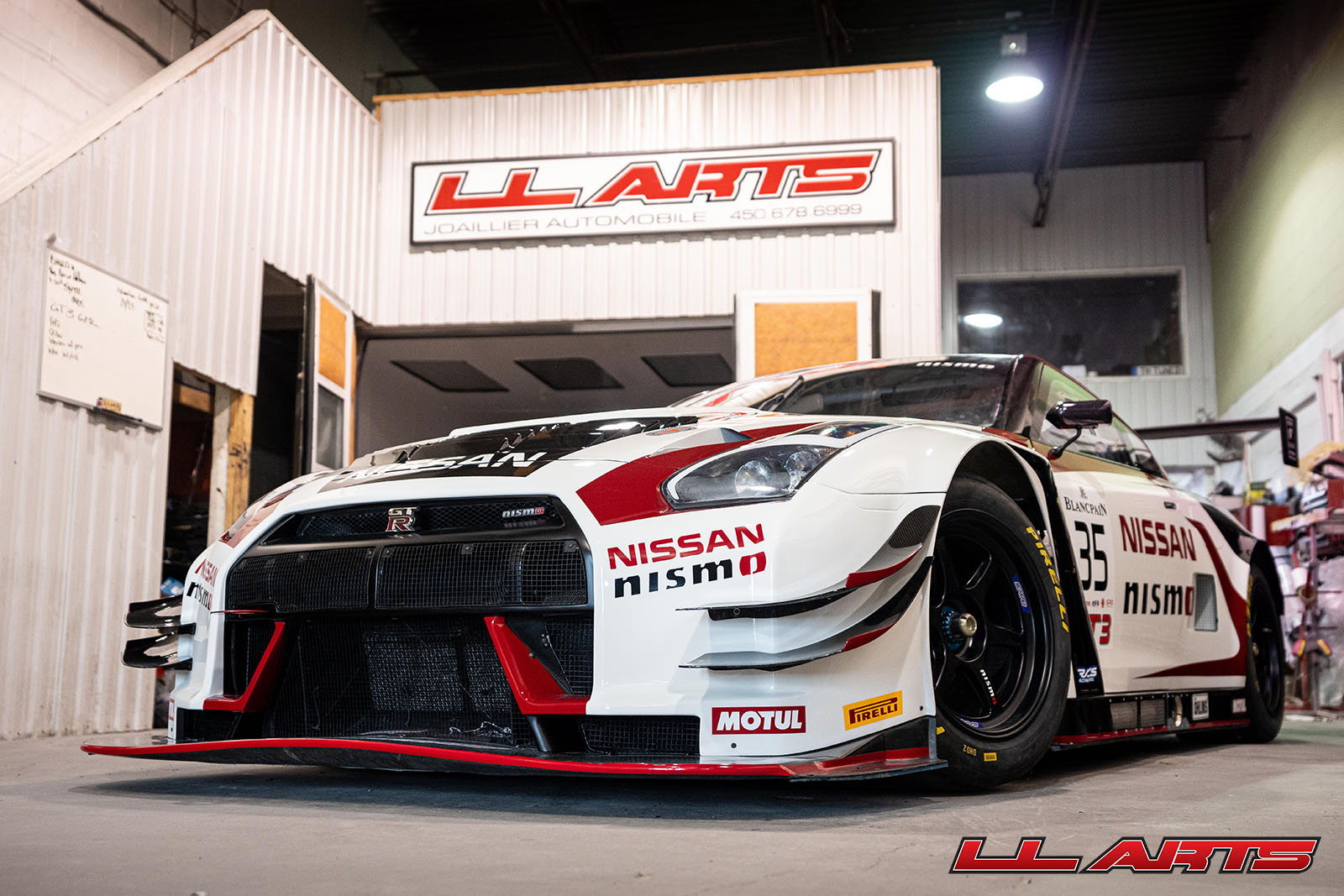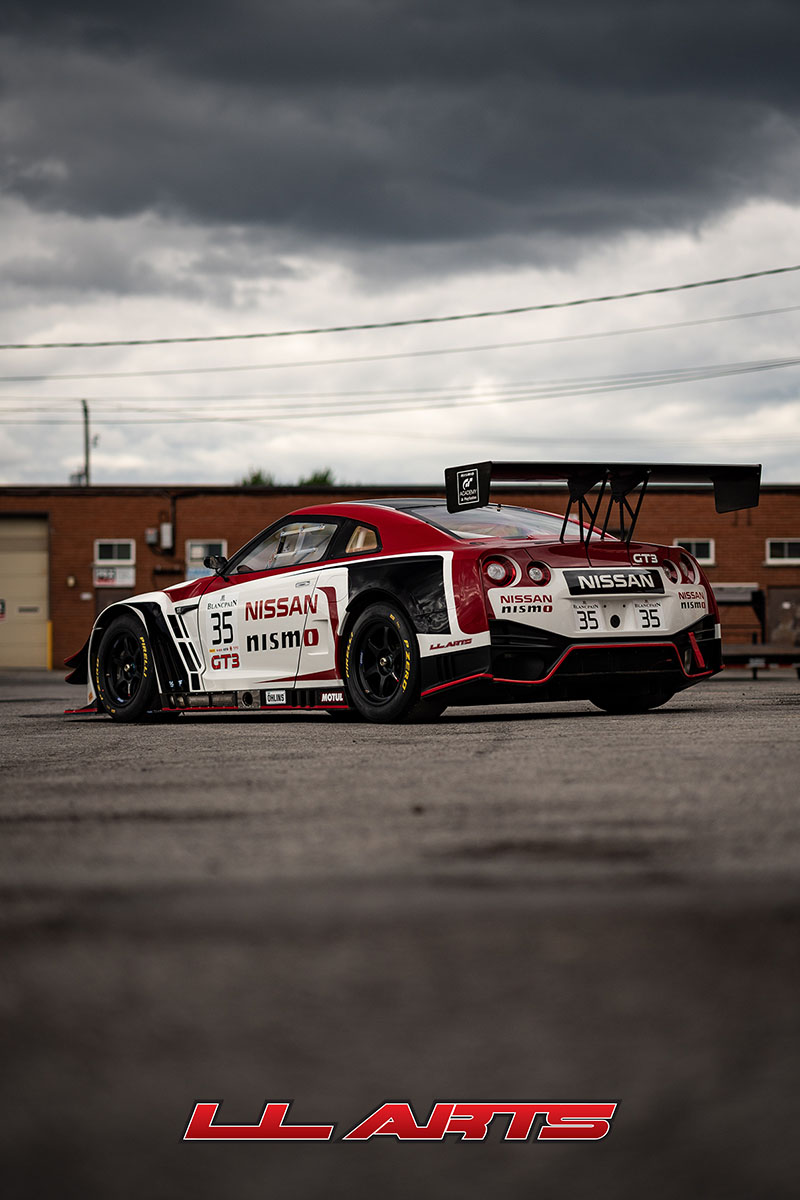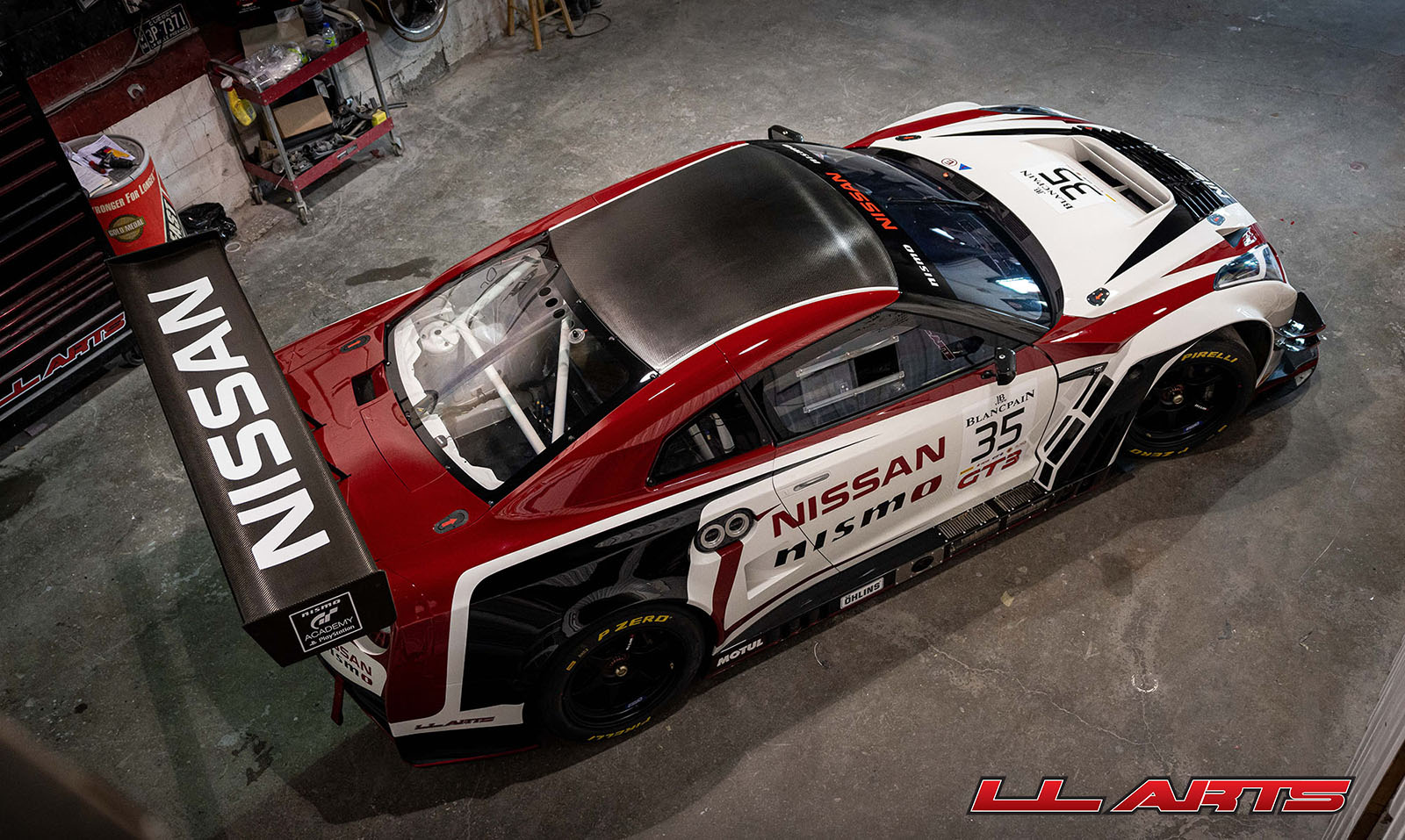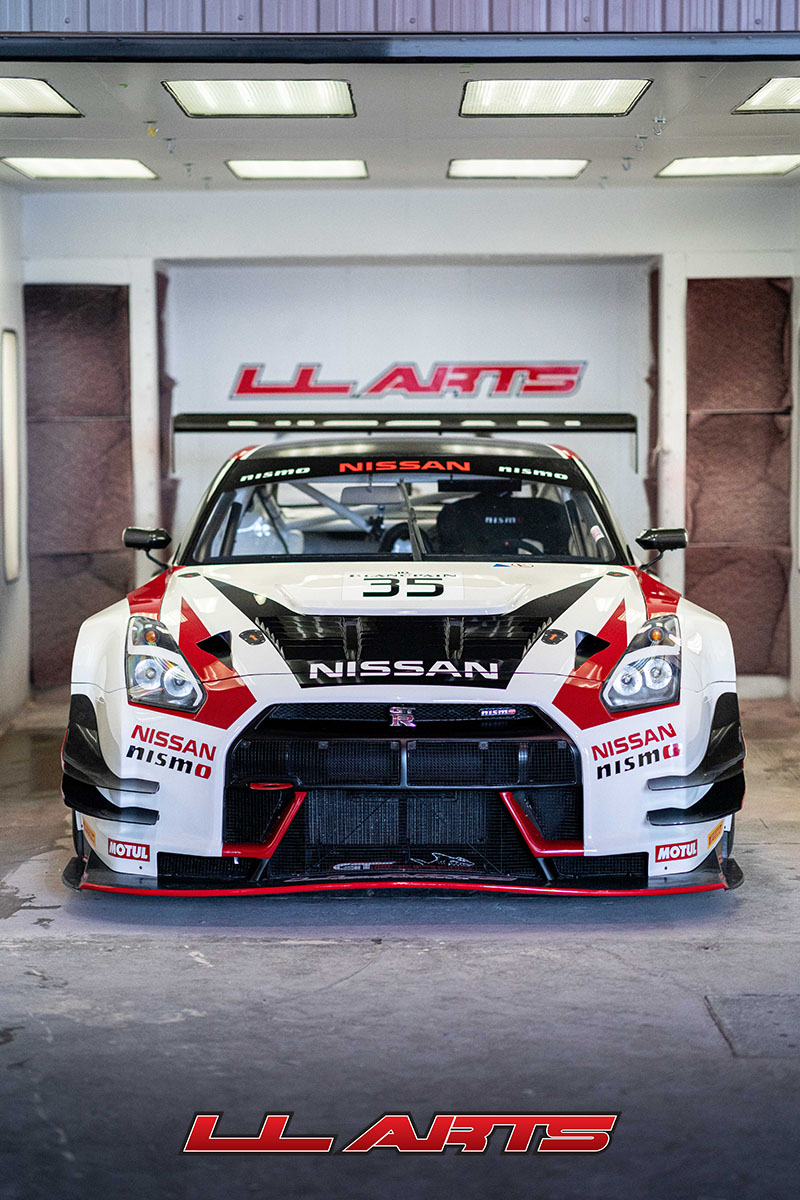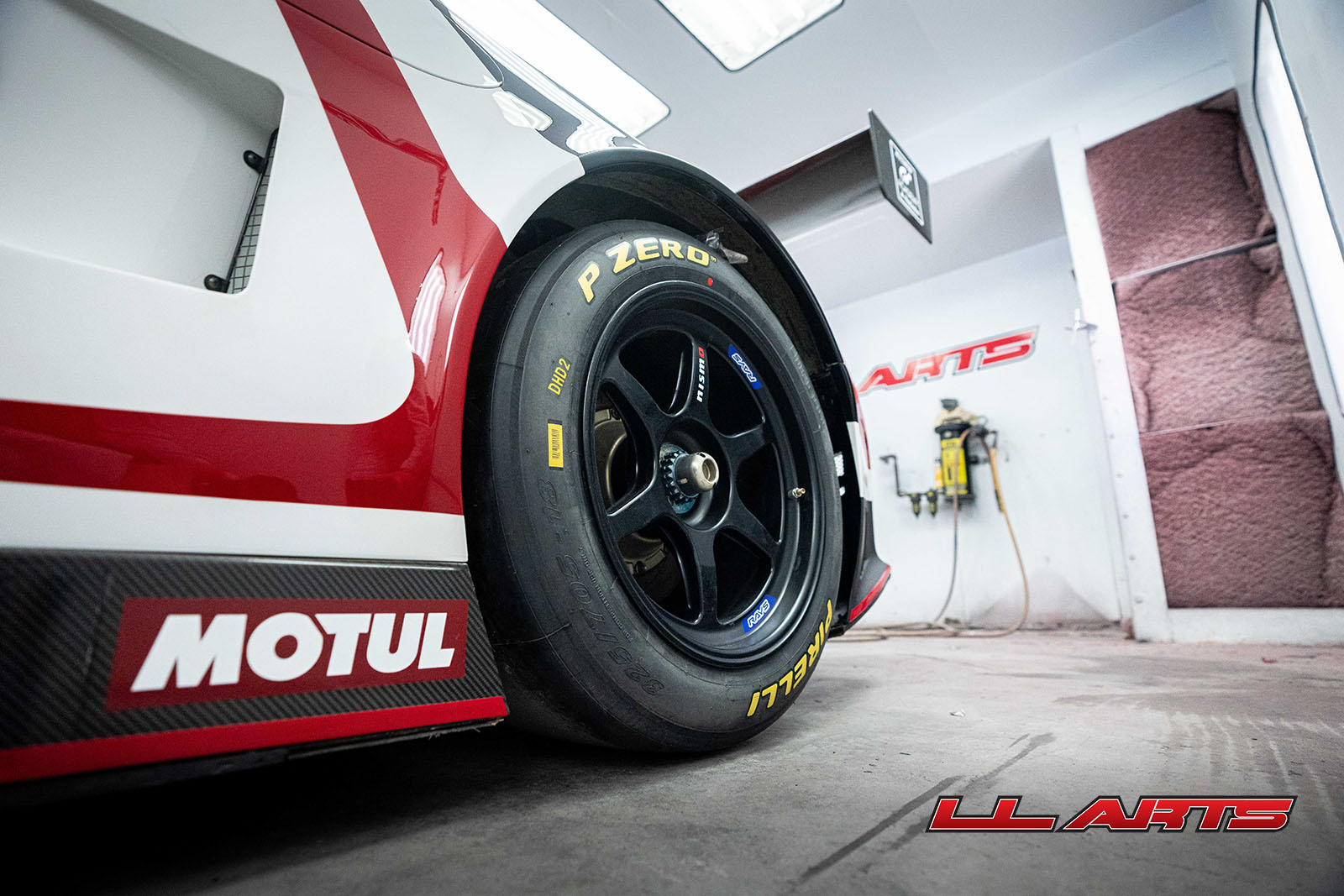 And here's Toby the artist with his masterpiece.
Email or call us for a quote and more information about our work.